STORAGE OPTIONS FOR BOTH PELLET AND CHIP
Integrated internal stores
A room on the same level as the biomass boiler plant room, suitably renovated or constructed to meet the wood fuel's storage specifications
For pellet-only use, a V-profile floor is advised
For chip only or chip and pellet stores, a square space is best for the circular, spring agitator
Subterranean Stores
Space saving, block-built underground store
The bunker lid is the most important consideration
Hydraulic or manual operation? Lifting or sliding lid? Flush-fitting design?
Above Ground Octagonal Stores
Prefabricated metal hopper with internal agitator
Fill and vent pipes for fuel deliveries (pellets)
Additional vertical elevator available for tipped wood chip deliveries
Hook Bin Stores
Metal hook bins (like shipping containers) fitted to a frame, usually in twos
Replace empty bin with a full bin instead of emptying fuel into the container
Large space required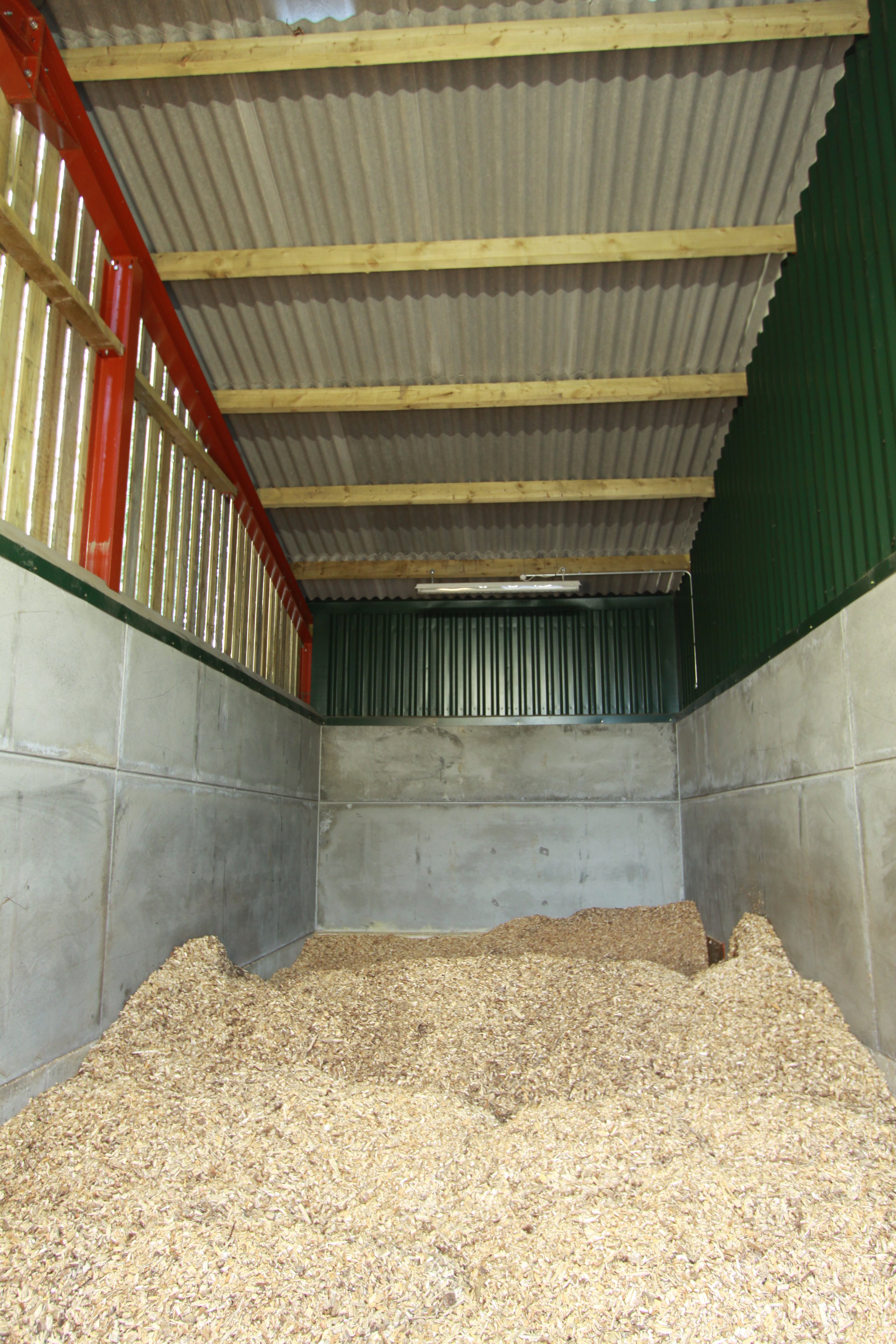 Wood PELLET - Storage Types
Internal Flexible Bag Stores
Flexi-bag pellet silos available in a range of sizes and capacities
Metal frame and 'breathable' fabric material
Storz fittings for fill and vent pipes to be attached to fill and vent pipes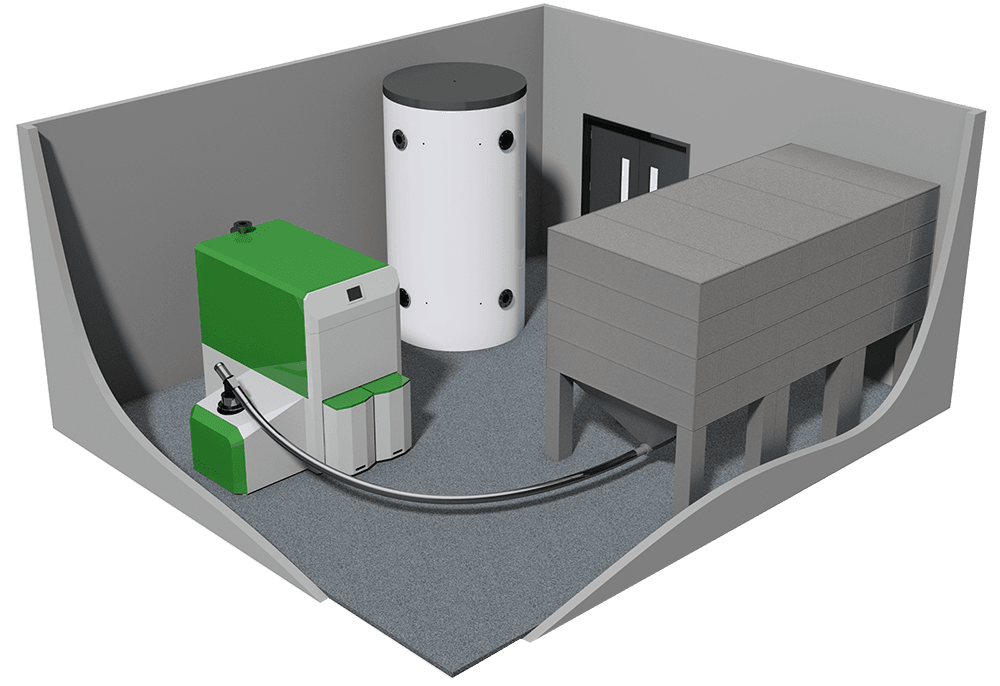 Modular Steel Stores
Can be built up in sections to the desired size
Suitable for external placement
Solid cement base required for modular steel silo to stand upon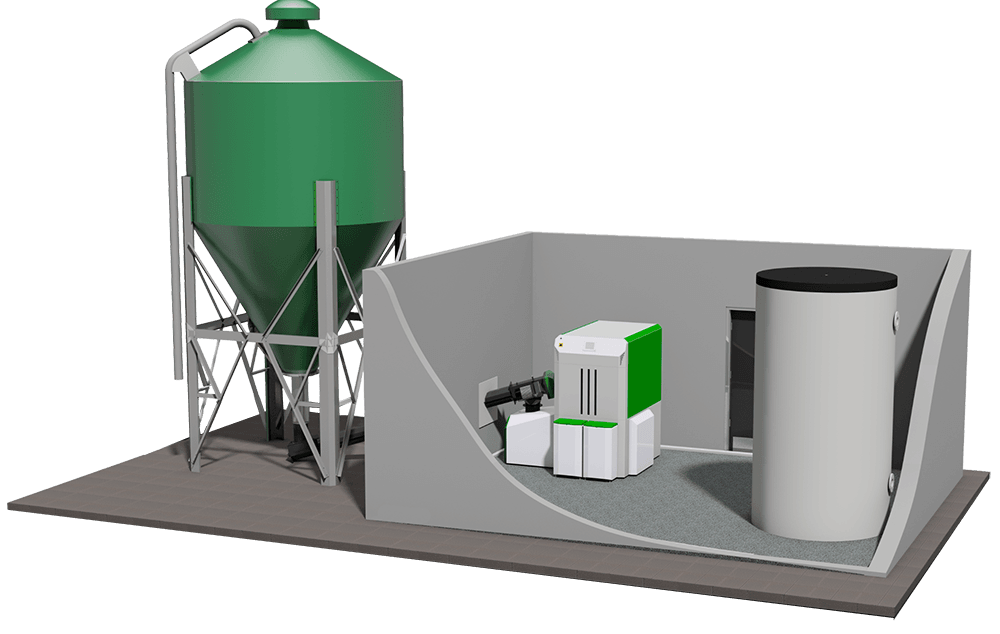 Cylindrical Stores
Various sizes available
Can be painted to a range of RAL colours
Solid cement base required for cylindrical silo to stand upon
Wood CHIP - Storage Types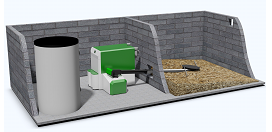 Chip rotary agitator
Simple solution for above ground store
Typical delivery is via tractor with a loading bucket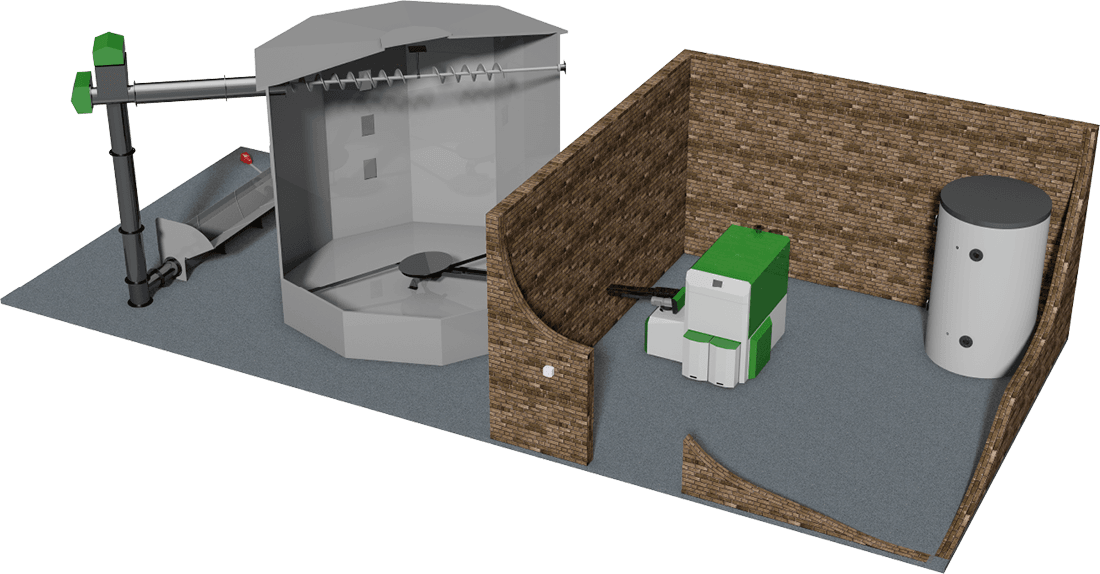 Chip rotary agitator with Steel store and elevator
Good solution for above ground store
Elevators can deliver chep between 30-100m3/hr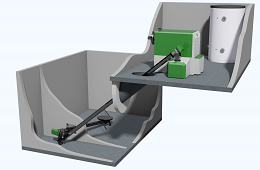 Below ground fuel store
Very simple 'tipped' delivery
Expensive construction but long lasting
BESPOKE STORAGE OPTIONS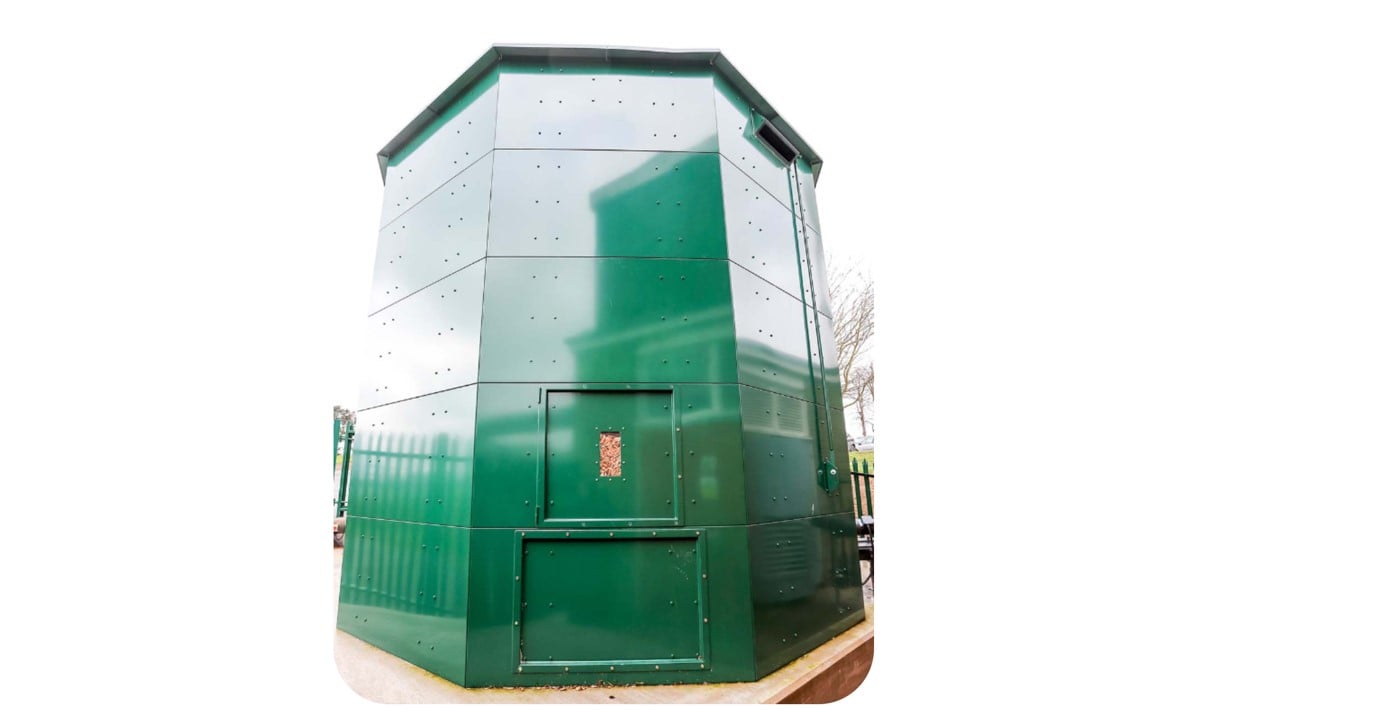 Even with many standard options available, some sites require a bespoke biomass fuel store solution.
We have provided unique, site-specific and successful biomass fuel store plans, designs and installations for numerous clients where off-the-shelf products were not quite suitable, and we can help with yours too.
UK Coverage
We have the whole of the UK covered with our nationwide network of in-house engineers, trained and accredited to work on biomass boilers.
Nationwide network of locally placed skilled service engineers specialising in biomass and other technologies.
Service engineers equipped with the latest tools and equipment.
Rapid response and out of hours support available.
Technical support available over the telephone from trained and friendly experts
Huge UK stock of spare parts and accessories with rapid delivery.
The capability to manage single or multi-site estates, working independently or in partnership with your M&E services provider or facilities management agency.
Benefits of Myriad Maintenance
Single interface and relationship to cover every piece of plant room equipment.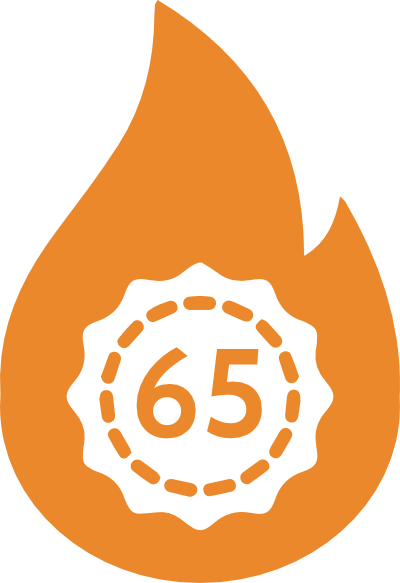 Market leading proprietary 65 point service system, providing the most thorough checks and measures.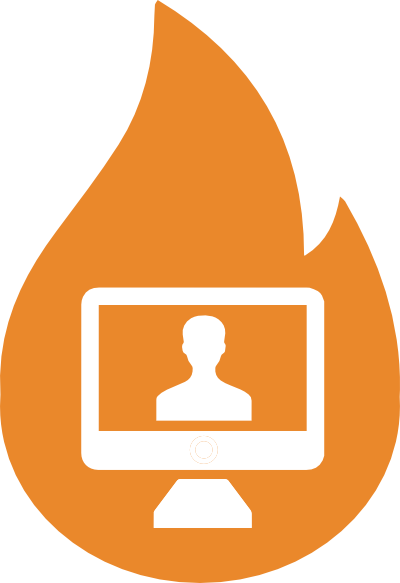 Dedicated customer portal to increase efficienct turnaround of new service orders and replacement parts.
Loyalty discounting applied automatically.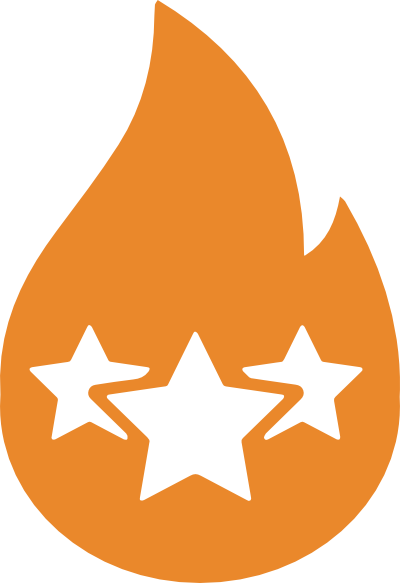 Reduced Total Cost of Ownership by improved operational efficiency, enhanced reliability and reduced downtime.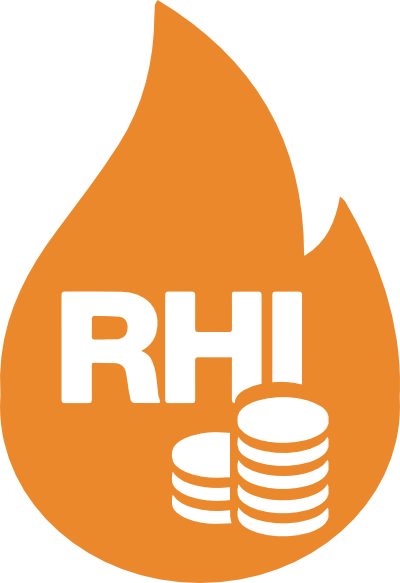 Improved income streams from incentive payouts.